Lunar crescents in September 2021
Old crescent on 5. September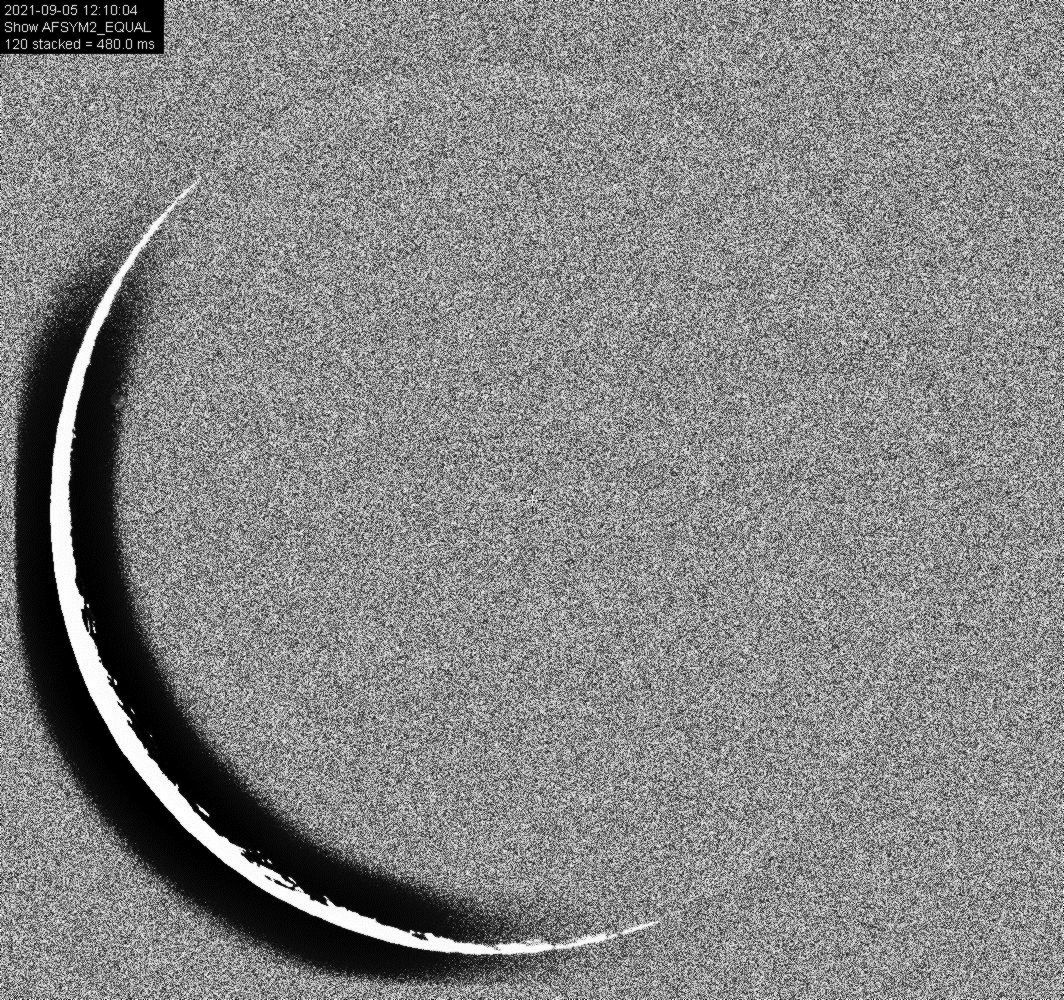 Around noon i could quite easily image the earthshine in daytime again, benefitting from good weather and the high quality components of the yet unfinished instrument. Being able to do this easily is a sign that nothing serious went wrong during the observation.
Old crescent on 6. September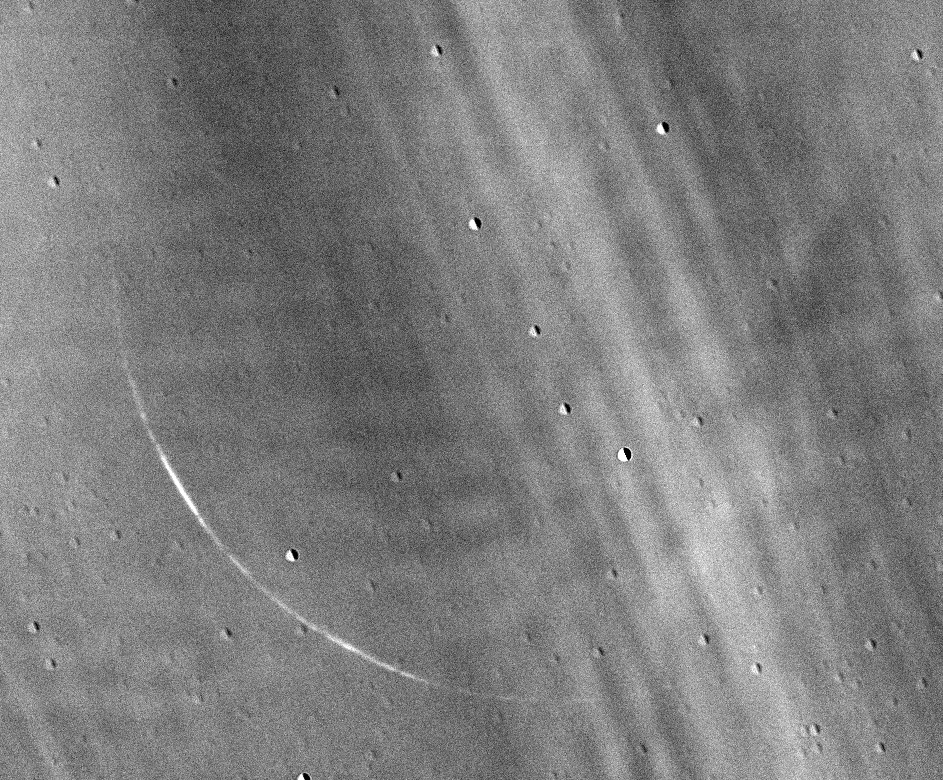 The next day the elongation was around 8° and the weather was still fine. Sadly, my old baffle system was to short for the larger diameter of the new optics and this generated several types of artifacts in the image. Still the crescent could easily be imaged and these artifacts will be gone with the final baffle.
Young crescent on 7. September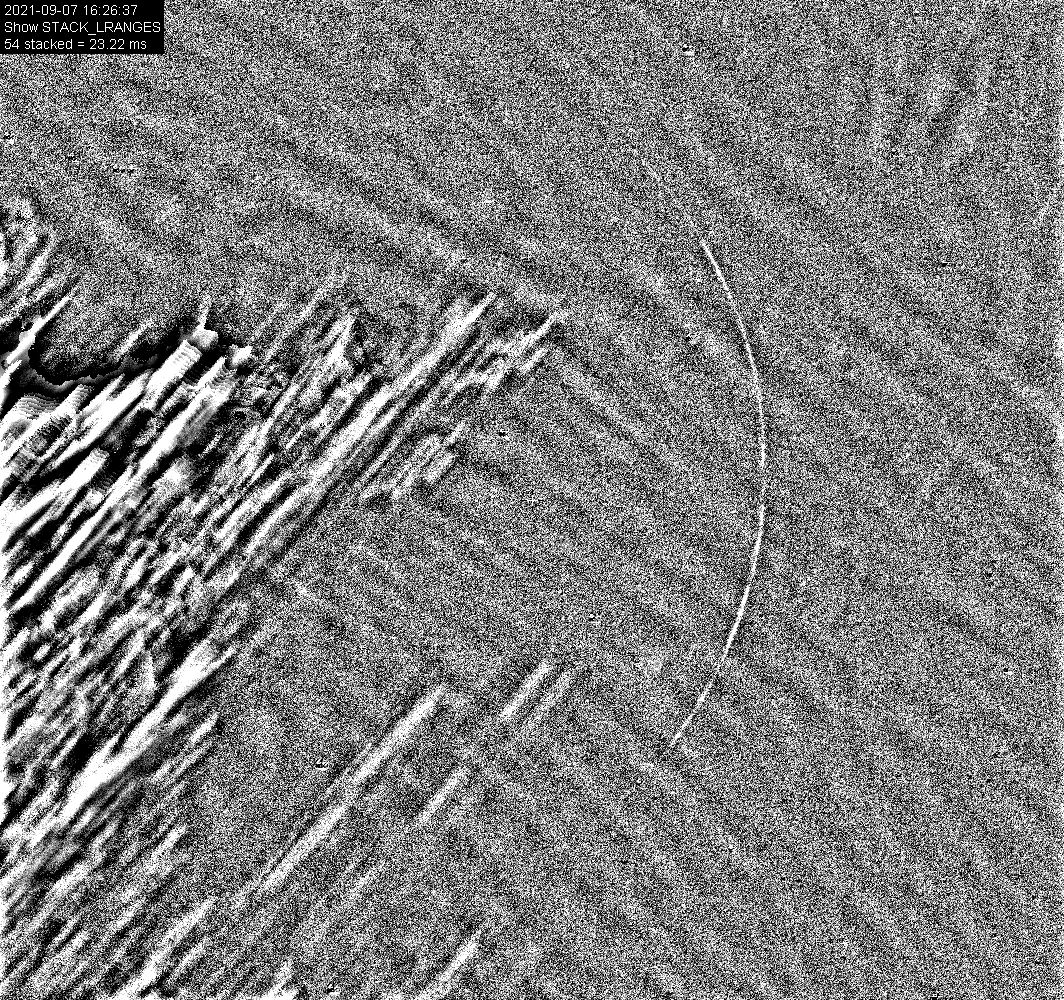 On the day of conjunction the weather was much worse. There were lots of moving clouds which did not allow to get a clear view on the young crescent. After hours of trying and waiting there finally came a short gap in the afternoon which allowed to get some result.
I had quickly improvised a much longer baffle but this proved to weak for the heat of the day (which reduces friction due to higher temperatures) so some of the artifacts from the day before are there again.
Young crescent on 8. September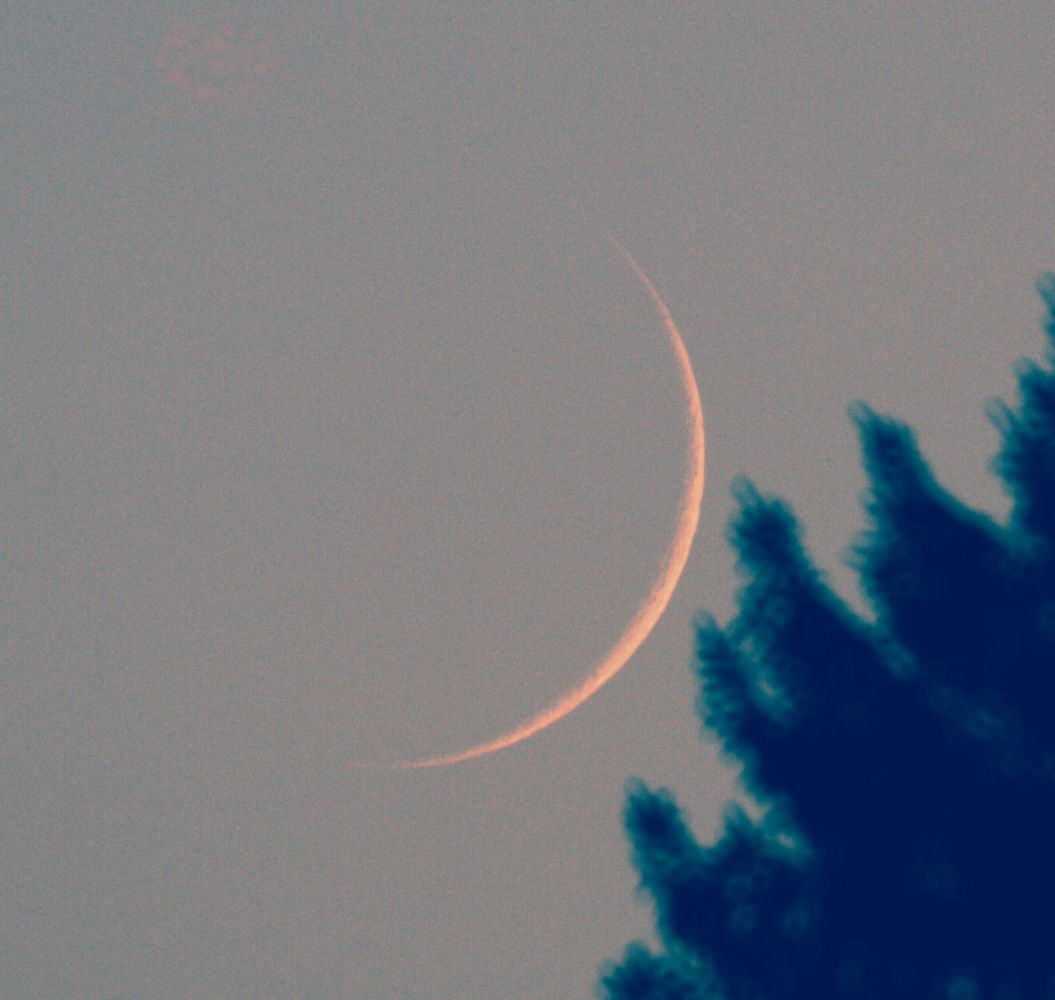 The crescent was visible with the naked eye around sunset, so i only captured a conventional image with a DSLR and a small lens.