Crescents in December 2012
Version 16.12.2012 Martin Elsaesser, www.mondatlas.de
Young crescent on 14. December
The weather was bad in the afternoon with layers of high cirrus clouds causing white skies and even thicker clouds were approaching from the west. As there would be no chance to observe after sunset i had to use the imaging-system to punch through the clouds in daytime. This it did easily enough, as the crescent was already quite wide at 16° elongation.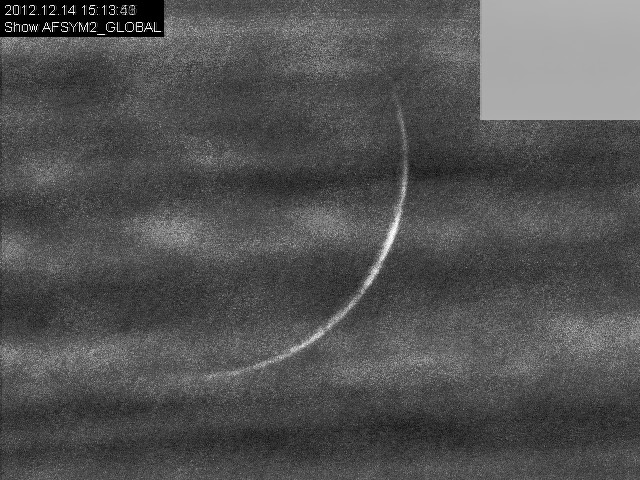 Crescent on 14. december in daytime, imaged through strong cirrus clouds.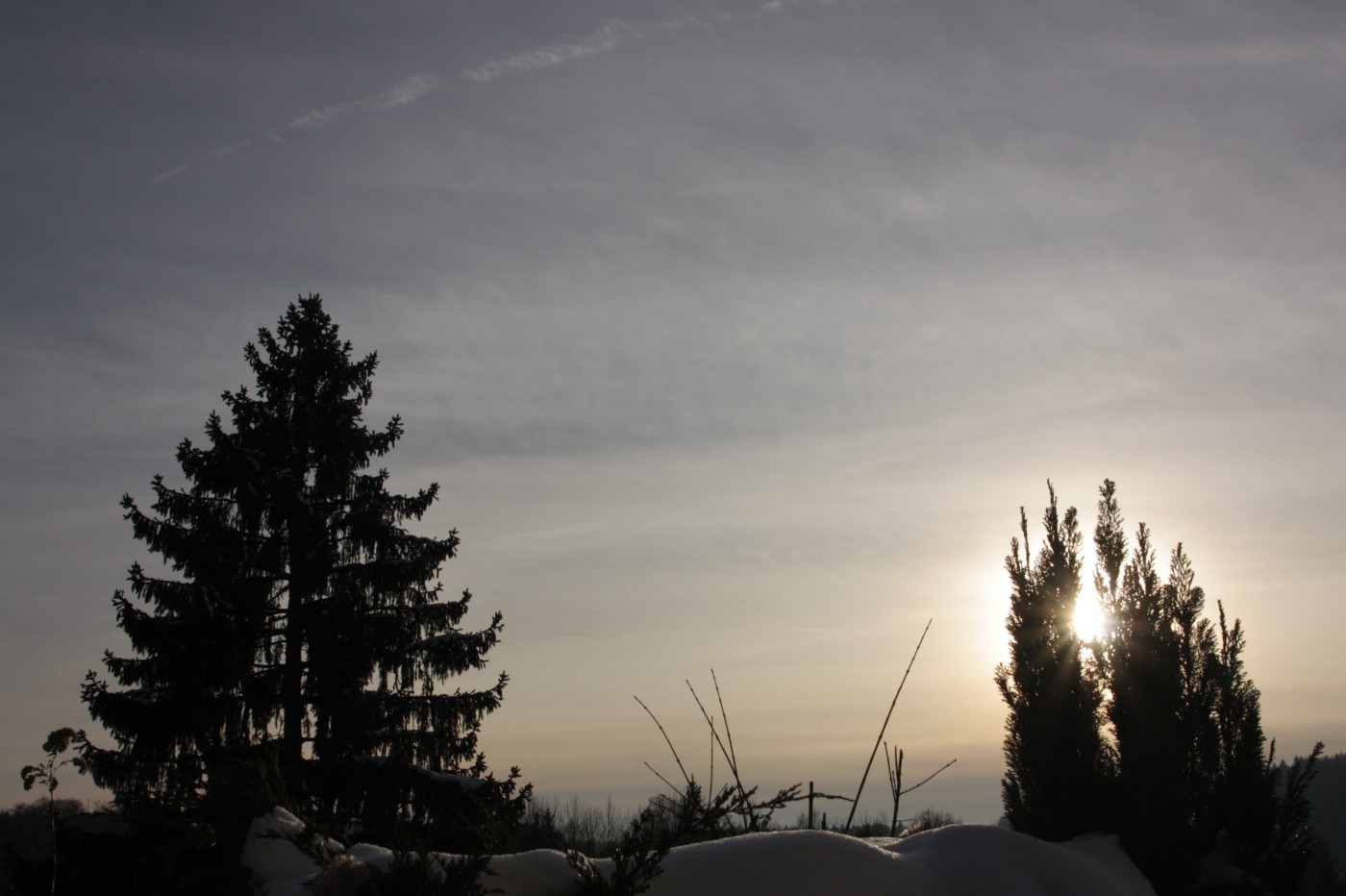 Sky conditions during the observation.
Old crescent on 12. December
The old crescent could be seen with the naked eye in good sky conditions. We had 25cm of snow and about -8°C. Mercury and Venus were visible above the crescent.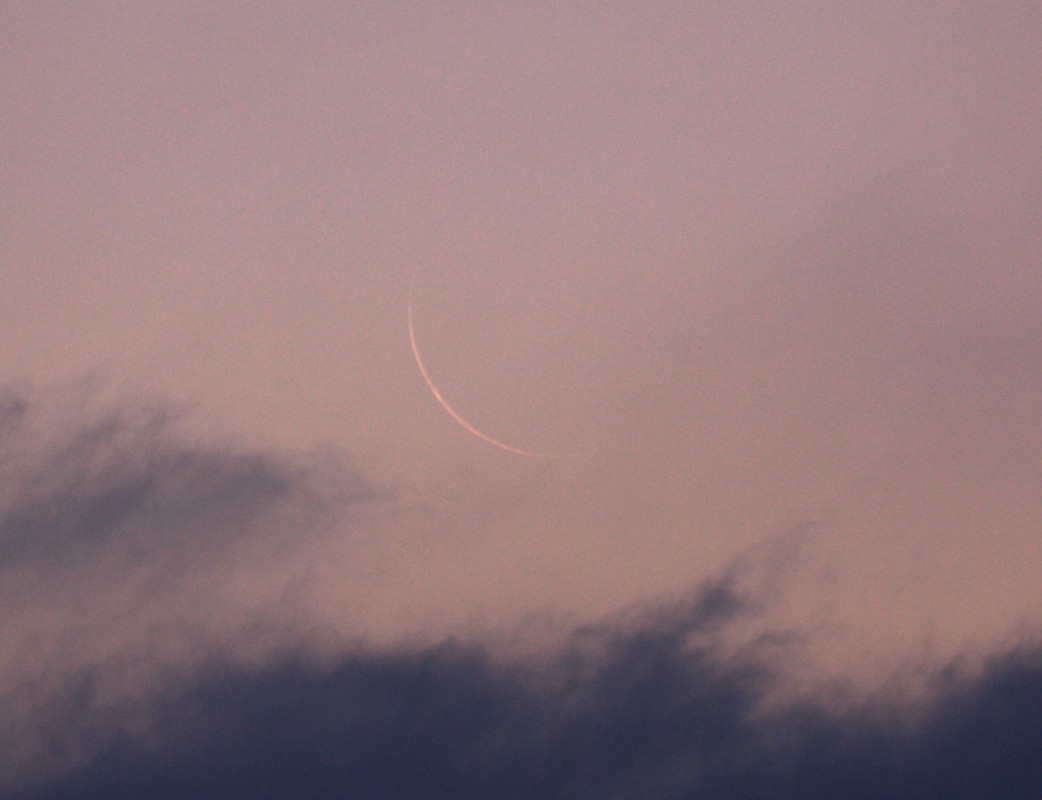 Old crescent above low clouds.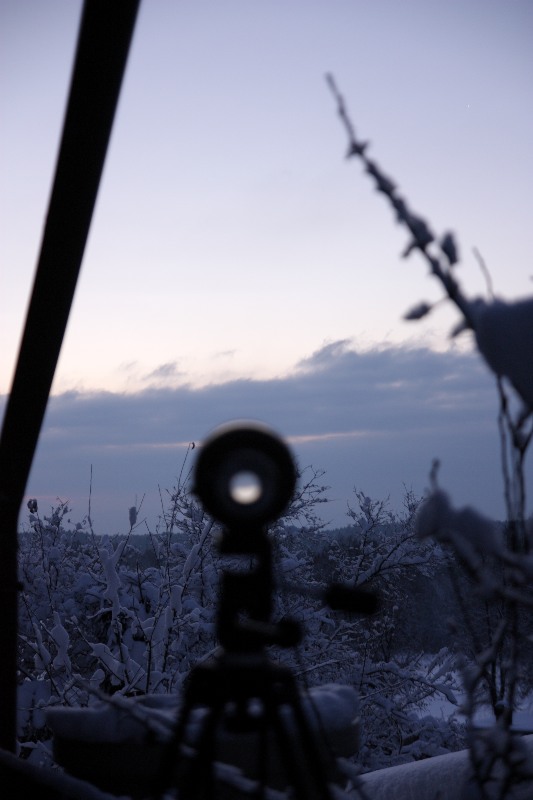 Sky conditions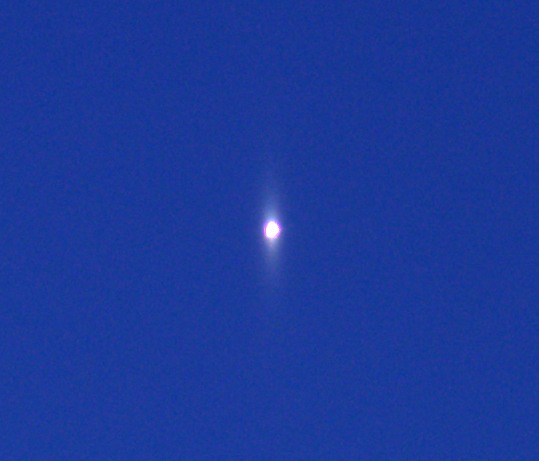 Light pillar above and below Venus, as light is scattered by ice-crystals in the air.
Zurück zur Startseite