Old crescent of 7. September 2010
Version 19. September 2010, Martin Elsaesser

During a visit to Saudi-Arabia, to complete a long-lasting telescope project with a friend, i could observe the old crescent moon on the morning of 7. September from Medina, just stepping into the parking lot of the hotel.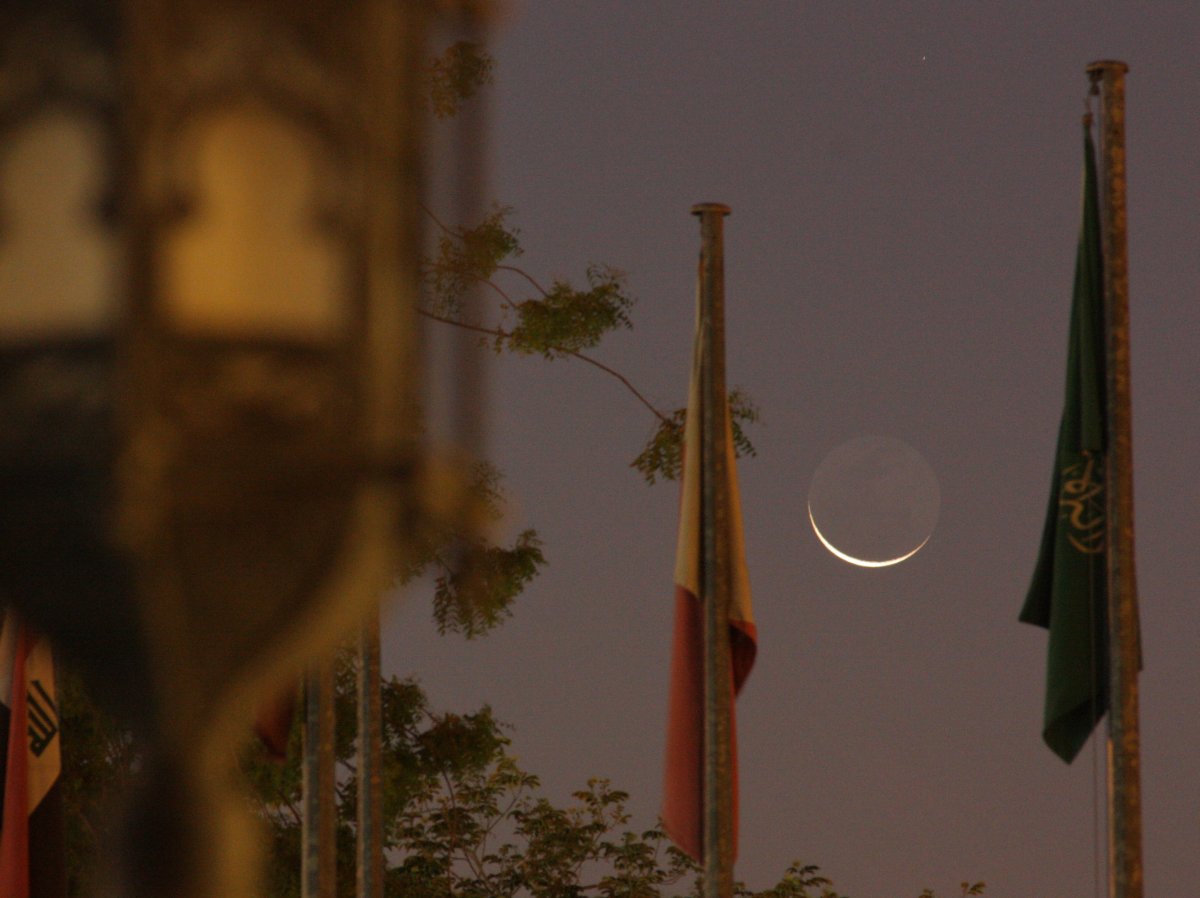 The old crescent rising in the east at 05:25 local time, as seen from Medina. Imaged with a Canon DSLR and a 200mm lens. The star above the moon is omicron leonis.
Observation of the young crescent on 9. September
back to start page